Greetings to you all dear survival game enthusiasts. Some of you already know that Zevolution is being developed mostly by one person
and has been since the beginning of 2019. I am putting all my resources into this great project.
Over 19,000 hours have already been invested and my first goal is to deliver a high quality and stable Early Access version.
Right now I need your help more than ever!
You can support the project on Patreon.
[Last updated: 10/02/2022]

Contains:
Digital Copy of Zevolution (Steam)
In-game title "Early Survivor"
Golden Retriever skin for tamed dogs
The cap "Early Survivor" for your characters (customizable)
Discord role "Backer

"

Your name in the credits of all videos and in-game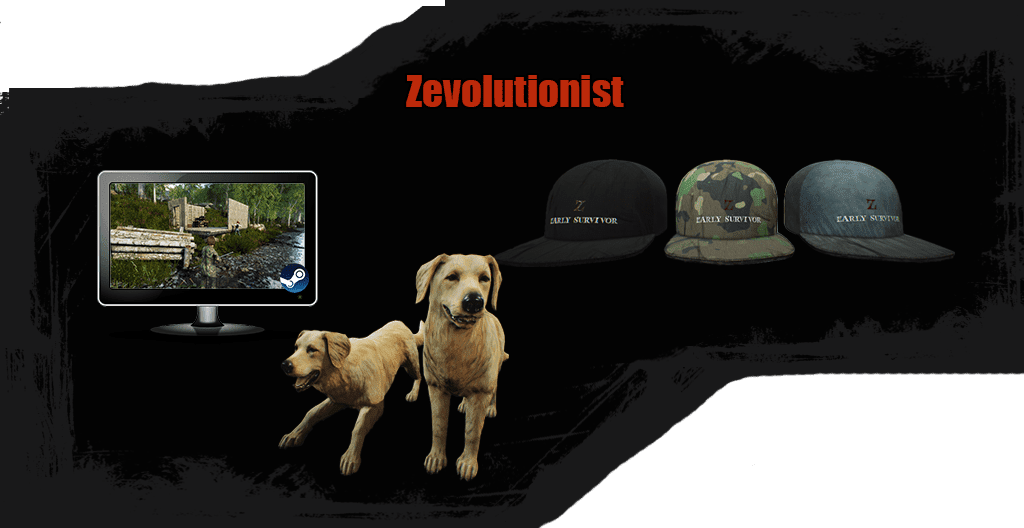 Contains:
Digital Copy of Zevolution (Steam)
Closed Alpha Access
In-game title "Early Survivor" & "I am ready for a bumpy start"
Golden Retriever skin for tamed dogs
The cap "Early Survivor" for your characters (customizable)
Discord role "Alpha Tester" & "Backer

"

Your name in the credits of all videos and in-game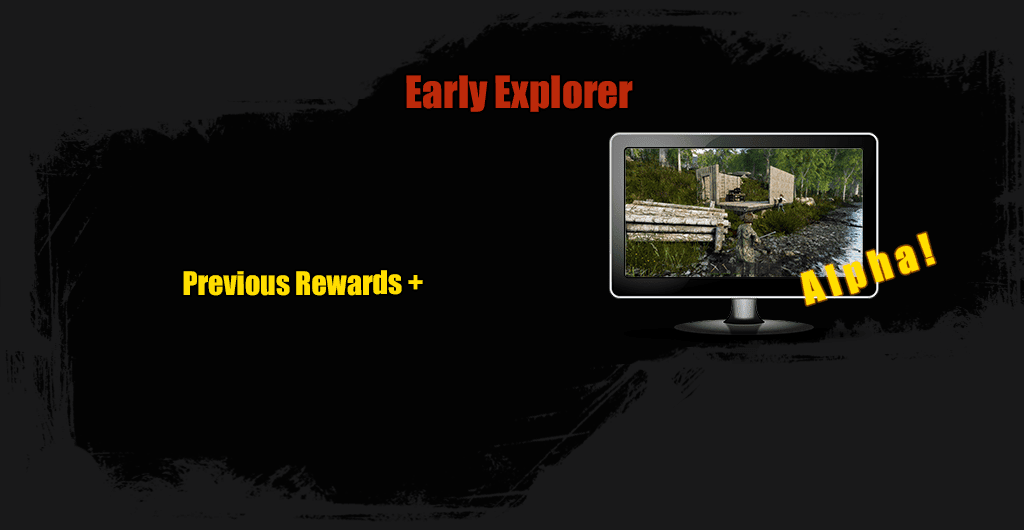 Contains:
Digital Copy of Zevolution: Founder's Edition I (Steam)
Closed Alpha Access
Founder Set: vehicle & weapon skins and deco elements for your house (3d Zombie & Snow Globe)
Fashion Set: hairstyle, tattoo, clothings and a skin for backpacks (for both genders)
In-game title "Early Survivor" & "I am ready for a bumpy start" & "Founder"
Golden Retriever skin for tamed dogs
The cap "Early Survivor" for your characters (customizable)
Discord role "Alpha Tester",  "Backer" & "Founder"
Your name in the credits of all videos and in-game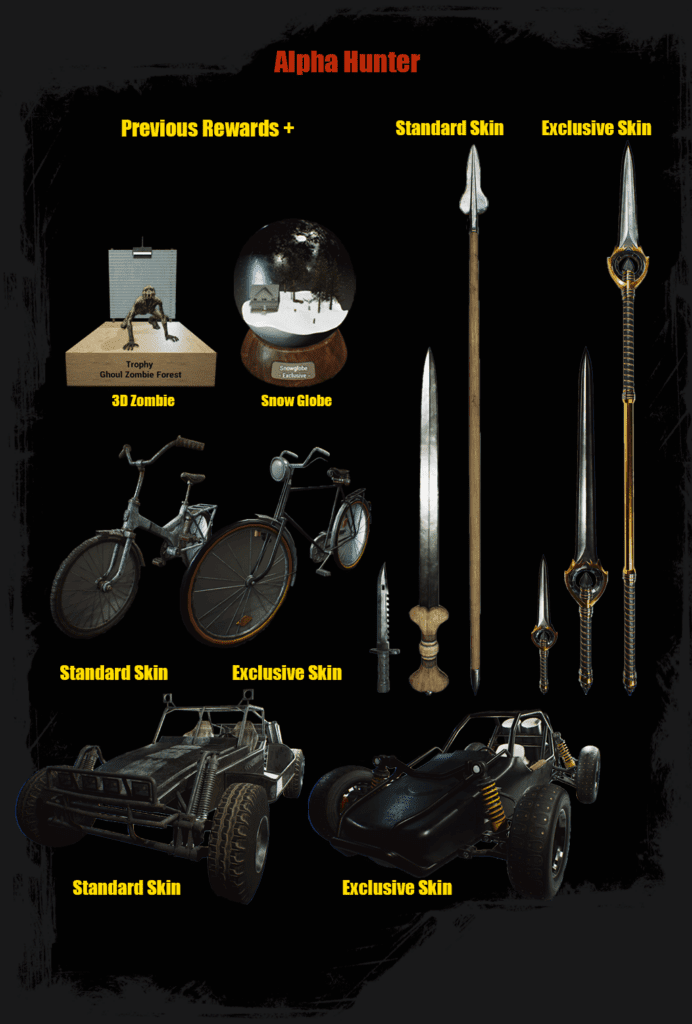 Contains:
Digital Copy of Zevolution: Founder's Edition II (Steam)
2x Closed Alpha Access
Founder Set I: vehicle & weapon skins and deco elements for your house (3d Zombie & Snow Globe)

Founder Set II:

heli, horse & weapon skins and deco elements for your house (The Wild Wyvern & Aquarium)
Fashion Set: hairstyle, tattoo, clothings and a skin for backpacks (for both genders)
In-game title "Early Survivor" & "I am ready for a bumpy start" & "Founder"
Golden Retriever skin for tamed dogs
The cap "Early Survivor" for your characters (customizable)
Discord role "Alpha Tester",  "Backer" & "Founder"
Your name in the credits of all videos and in-game